As parents ourselves, we know that if the kids are happy, so are the parents! You'll find all of these family friendly activities are provided free of charge at Sunshine Villa at Glenbrook Resort.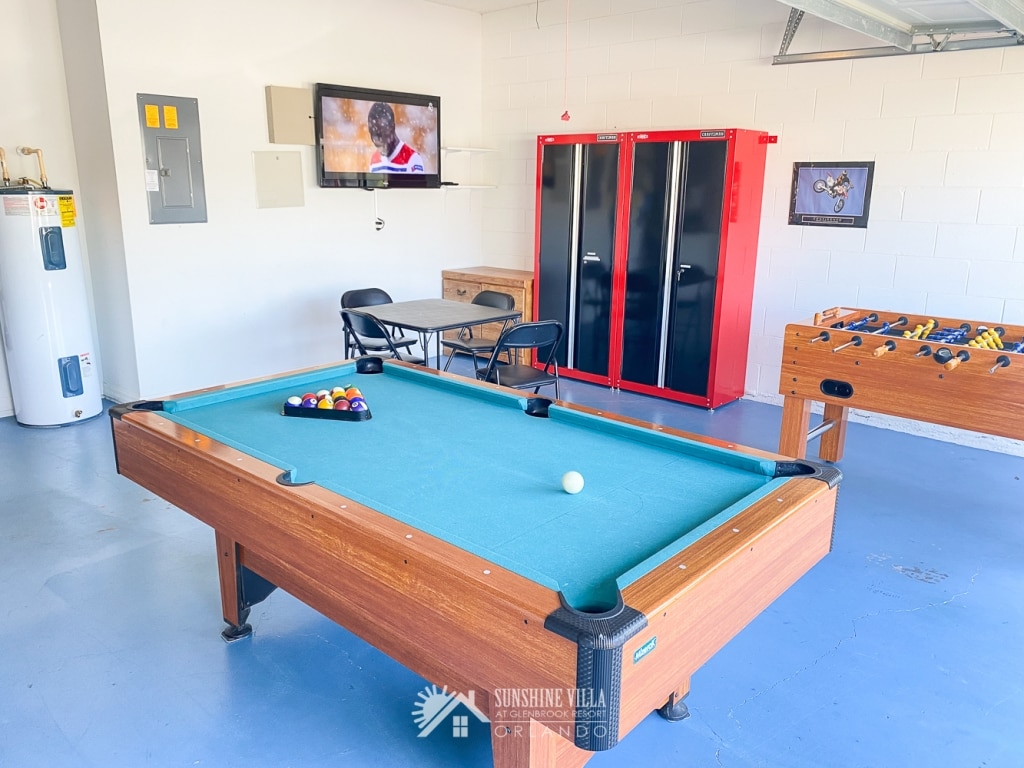 POOL TABLE
7-foot pool table, with all equipment provided.
FOOSBALL (Football) TABLE
Classy solid, Table Foosball/Football for hours of family fun.
Flat Screen TV
A big 50″ flat screen TV with Roku in the Games Room/Garage so your kids can connect to all your favorite streaming services while you play pool, foos ball or cards.
CLUBHOUSE
The onsite Clubhouse is a cool place for the kids to hang out, with a Media Room (free Internet access), Exercise Room, Games Room, Swimming Pool, Tennis Court & Volleyball Court.
TV IN TWIN ROOMS
Entertainment provided in twin rooms with 43″ smart TVs, cable and access to all your favorite streaming services.
Selection of family movies & DVD's available in the villa and can also be borrowed from the Clubhouse for a small refundable deposit. The TV in the living room has a Blu-Ray/DVD player.
BOOKS
A wide variety of children's books are available for you and your kids to read during your stay. Please leave the children's books at the villa for other guests to enjoy.
However, in the garage/Games Room, you'll find a "book swap library" for adults in the wooden cabinet. If you finish reading your latest novel while you're here, feel free to swap it with one from this cabinet and take it with you for your flight home.
SELECTION OF BOARD GAMES & Toys
Adult card games
Children's card games
Scrabble, Clue, Monopoly, Junior Trivial Pursuit, Connect Four and other board games
Lego 1000 piece set (Ages 4 & up)
Lego Quatro 75 piece set (Ages 12 m & up) easy & safe for little builders
SWIMMING
Don't forget the swimming pool! Most kids love swimming, and if they don't, they soon will after having their own pool to themselves for the vacation! Pool toys are usually available at the Sunshine Villa – however, they don't last very long! Should the toys not be available for your stay, there are a large selection which can be bought for just a few dollars in the local supermarket or dollar store.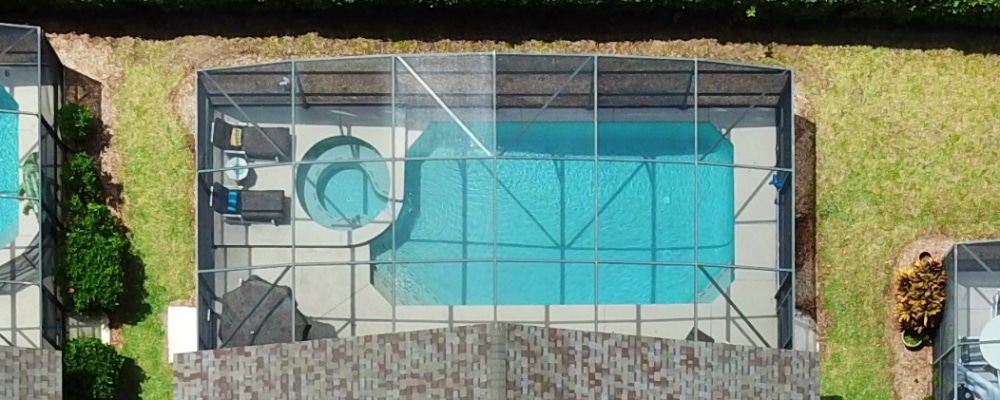 for the little ones
We know what it's like to travel with infants and toddlers and all their gear. We've got you covered so you can limit your luggage to just clothes, diapers and other essentials. At Sunshine Villa at Glenbrook Resort, you'll find:
Pack and Play travel porta-crib/cot with fitted sheets – just bring your baby's favorite blanket or sleep sack
Audio baby monitor
High chair
Booster seat that attaches to a dining chair
Plastic utensils and dinnerware suitable for serving children and babies
2 strollers
Small baby gym mat (those kind that go on the floor and dangle above the baby)
Large Duplo-style Lego blocks for children 12 months and older
And of course, we also have a washer and dryer at Sunshine Villa so you don't need to worry about packing too many clothes. If the baby gets messy, you can just wash up the clothes and re-use them during your stay.
Your child's safety is the highest priority. Though we know you'll be keeping your eyes on your little one at all times near the pool, we've also provided the following for your safety, security and peace of mind:
Child safety door alarms for pool area
Pool safety fence either erected on arrival or stowed in the garage
If you're hiring or renting a car for your vacation, please remember to bring your own car safety seat. Most airlines will let you check them for free or you can rent one from the car rental company.
more details