SUNSHINE VILLA RUNS ON SUNSHINE!
Sunshine Villa is solar powered!
Running on ☀️ SUNSHINE ☀️ is energy efficient and more cost effective so the interior of the villa stays nice and cool for you on hot days and the pool and spa stays heated and ready for your enjoyment while keeping rental rates affordable!
We are super excited to offer a more eco-friendly way to keep you comfortable and reduce the carbon footprint of your vacation.
BOOK YOUR STAY DIRECT AND SAVE
When you book directly with us, you'll always receive the best rates, as we do not add booking fees. Reserve your desired dates today with only a 20% down payment and lock in your rate for any future stay.
Book with confidence. We are committed to your family's safety and well-being. Read our special policy regarding COVID-19 for more details.
Ready to book your vacation? Let's get started!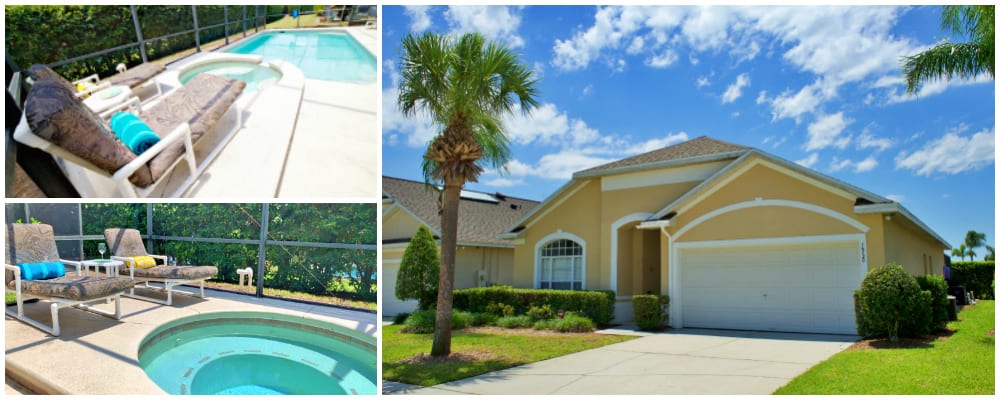 What People Are Saying About This Glenbrook Villa – 4.9 out of 5 Stars
"A-1! Primo! Excellent! Look no further! This place is the best! Sunshine Villa was so much more than we expected. We brought our twin girls down to their first Disney trip. Carrie had so many special touches waiting for us, we felt like family! The house and pool were sparkling clean, and everything we needed was right there. It was very close to the parks and shopping...the perfect location. We will come again! Beautiful experience all around!" - Amy A.
"Even before arriving the communication from Carrie was amazing and really made it so easy. We arrived and the villa was beautiful and so spacious that it still felt big with us all. I honestly could not find a fault and already planning our next stay as we would not to stay anywhere else." – Stevie McManus
"Carrie is a great host! She was very understanding and accommodating to me and my family. Everything was exactly like the pictures. Everything was clean and fully stocked. We had exactly what we needed in the kitchen as well as things we didn't even expect. I would definitely book with her again." – Tiana C.